EUROPE REGIONAL SCENARIO DEEP-DIVE
On April 13th to April 14th, 2023, the "Europe Regional Scenario Deep-Dive" took place in Graz. This event was organised by the World Energy Council Austria, Graz University of Technology and the World Energy Council International, with the kind support of ANDRITZ HYDRO GmbH, Energie Steiermark AG, Energie Graz GmbH & Co KG, voestalpine AG, the City of Graz and the Federal Ministry for Climate Protection, Environment, Energy, Mobility, Innovation and Technology.
During the scenario workshop, the assumptions on the framework conditions underlying the European energy scenarios of the World Energy Council were intensively discussed and opinions and perspectives of the participants were obtained.
Representatives of Andritz, BMK, Energie Steiermark, Energie Graz, University of Graz, VERBUND, OMV, Siemens, EdF, Engie, E.ON, IRENA, OSCE, SE4ALL, Nordic Energy Research, as well as other stakeholders from the Austrian energy industry took part in the event.
Béatrice Buffon (Vice Chair Europe, World Energy Council), Dr. Jürgen Schneider (Directorate General VI in the Federal Ministry for Climate Protection and Energy) and Dipl.-Ing. Mag. Martin Graf (Board Director Energie Steiermark AG) made valuable contributions and discussed with national and international experts key issues of European energy supply such as:
How well did Europe weather the energy crisis and the uncertain winter?
What are the lessons learned and what were the implications for the energy system?
Is Europe prepared for the next winter?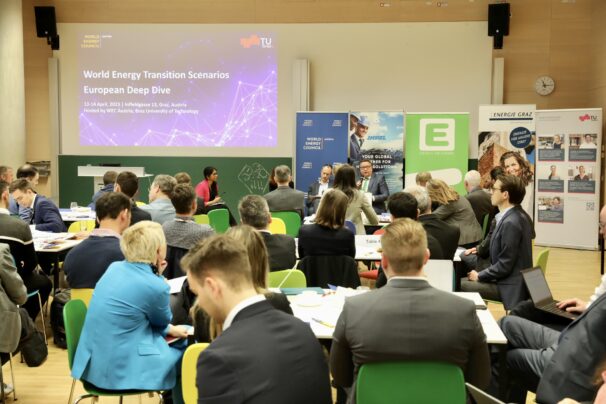 There were also presentations by Olga Bogdanova (Future Energy Leader and President World Energy Council Latvia), Dr. Michael Losch (Vice President World Energy Council Austria), Dipl.-Ing. Peter Stettner (Head of Market Strategy ANDRITZ HYDRO GmbH) and Yana Popkostova (Analyst at European Centre for Energy and Geopolitical Analysis).
The main problem areas and drivers of the energy transformation were identified:
Market design and price signals are essential for decarbonisation.
Regulatory processes should be simplified to accelerate renewable projects.
There is regional competition within the EU due to uneven conditions, which can slow down decarbonisation.
Building and renewing green infrastructure is essential to achieve climate goals.
The basis for the success of the transformation is social cohesion, political will and trust between stakeholders.
There is a risk of de-industrialisation in Europe, especially the loss of energy-intensive industries.
Government intervention in pricing and markets must be done carefully as it can have unintended consequences.
Dr. Robert Kobau and Ivo Wakounig, World Energy Council Austria, were in charge of organising the event.
Following the event, Graz University of Technology presented its new research centre ENERGETIC, where research is being conducted on new technologies and modelling methods. The presentation was chaired by Vice-Rector Univ.-Prof. Horst Bischof and Univ.-Prof. Sonja Wogrin, Executive Director World Energy Council Austria.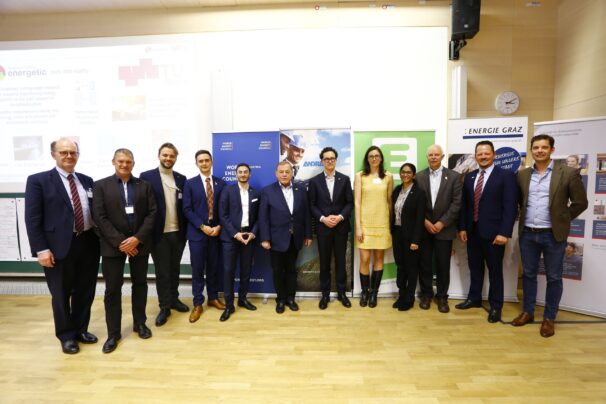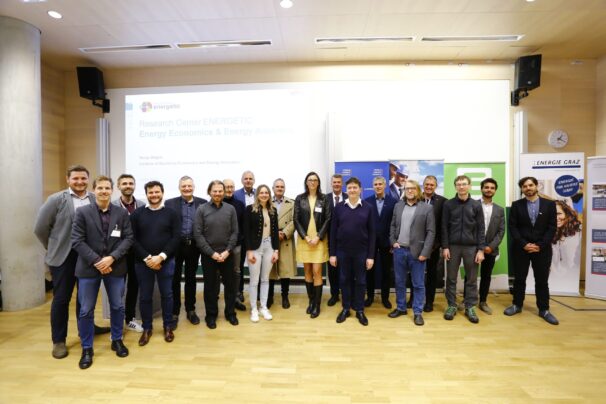 We thank all partners and participants for their support and contributions.
10. May 2023 Inside WEC, News