EUROPE REGIONAL SCENARIO DEEP-DIVE
On April 13 and 14, 2023, the "Europe Regional Scenario Deep-Dive" took place in Graz. This event was organized in tripartite cooperation between WEC Austria, TU Graz and WEC International and with the kind support of ANDRITZ HYDRO GmbH, Energie Steiermark AG, Energie Graz GmbH & Co KG, voestalpine AG, City of Graz, Province of Styria and the Federal Ministry for Climate Protection, Environment, Energy, Mobility, Innovation and Technology.
During the scenario workshop, the assumptions on the framework conditions underlying the European energy scenarios of the World Energy Council were intensively discussed.
Representatives from EdF, Engie, E.ON, Verbund, OMV, Siemens, IRENA, OSCE, SE4ALL, Nordic Energy Research, as well as other stakeholders from the Austrian energy industry participated in the event.
Béatrice Buffon (Vice Chair Europe, World Energy Council) and Dr. Jürgen Schneider (Directorate General VI, Federal Ministry for Climate Protection and Energy) made valuable contributions and discussed with national and international experts key issues of European energy supply such as:
How well has Europe weathered the energy crisis and the uncertain winter?
What are the lessons learned and what were the implications for the energy system?
Is Europe prepared for the next winter?
We would like to take this opportunity to once again express our sincere thanks to all participants and speakers of the workshop for making the event such a success!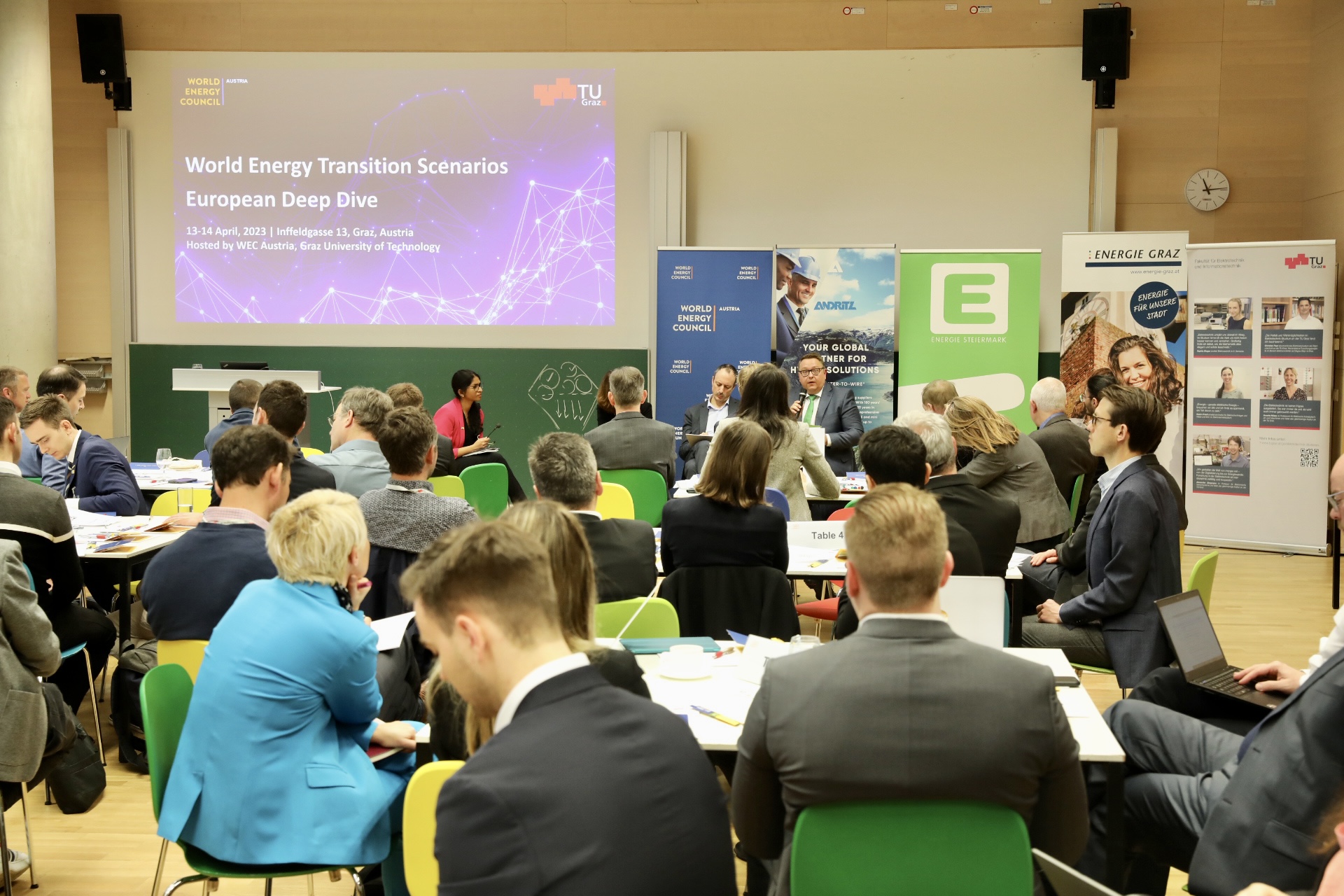 We would like to thank our sponsors
17. April 2023 Inside WEC, News