>
YEP-Participants from the 1st Cycle
YEP-Participants from the 1st Cycle
YEP-Participants from the 1st Cycle (2015 to 2018)

Mag. Thomas Beckel MSc. is Group Leader of Product Development at Wien Energie. In addition to his degree in business administration at the Vienna University of Economics and Business, he completed the extra-occupational study E-Mobility & Energy Management at the New Design University in Sankt Pölten. His interests lie in the area of ​​sustainable production, the economic analysis and implementation of new technologies and concepts as well as the development of new business models in the energy industry.
---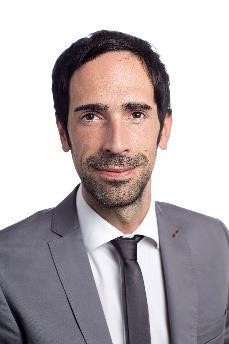 Ing. Mag. Christian Fencz completed the HTBL Pinkafeld – Department of Mechanical Engineering / Building Services. After several years working in the technical field at VATech Hydro GmbH / Andritz AG, he decided to study business administration at WU Vienna with a focus on advertising science & market research. In 2009 he started working in product development at Wien Energie Vertrieb GmbH & Co. KG. After almost four years working in this field, he joined Wien Energie GmbH as the head of the office of the management and about 2 years later in the office of the management board of Wiener Stadtwerke Holding AG. Since March 2016, Fencz has headed the innovation management department at Wiener Stadtwerke Holding AG. His key tasks in this role include the creation of conditions conducive to innovation in the Group, the strategic direction and coordination of innovation activities, and the positioning and development of the Group as an innovative, forward-looking company.
---

Dipl.-Ing. Dr. Michael Fuchs, MBA – study of technical chemistry at the Vienna University of Technology. After the diploma 2004 member of the city of Vienna as an officer of the Viennese professional fire brigade. Subsequently, return to the university and doctorate in the field of process engineering with a focus on energy technology. Completion of a postgraduate program at the Montanuniversität Leoben with degree as Master of Business Administration. In parallel to research activities, responsible for the strategic development of the area "Sustainable Energy Technology" at the Vienna University of Technology until 2012. Initiation of several international conferences and conferences in the field of energy and engagement in various national, European and international research projects in a responsible position. After founding an engineering office for innovative power plant construction as "spin off" of the Institute for Process Engineering, Environmental Technology and Technical Biosciences of the Vienna University of Technology. Responsible for the topics energy policy and energy research from 2013 in the Austrian Federation of Industrialists. He is now head of department at the Ministry of Sustainability and Tourism.
---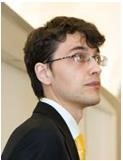 Dipl.-Ing. Dr. Roman Gabl completed his diploma (2008) and dissertation studies (2012) at the University of Innsbruck. He worked as a research assistant (Post-Doc) for another four years at the local water engineering department and subsequently moved to the Free University of Bozen-Bolzano as a junior professor. In June 2017, he began a two-year research stay at the University of Edinburgh (Insitute for Energy Systems, School of Engineering), which is made possible by an Erwin Schrödinger scholarship from the FWF (Fund for Scientific Research). This is associated with a significant broadening of the research priorities, which have so far been very much in the potential analysis and optimization of existing (high-pressure) hydroelectric power plants.
---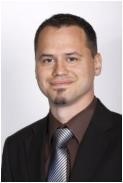 Dipl.-Ing. Herbert Hemis, urban planner, works since 2015 for the energy planning of the city of Vienna (Municipal Authority of Vienna – Municipal Department 20 Energy Planning). After completing his education at the Vienna University of Technology (Spatial Planning and Spatial Planning, 2010), he participated in various (EU) projects that led to an in-depth discussion of energy efficiency in spatial planning through climate protection. His work as a scientific project assistant at the Vienna University of Technology (Department of Urban and Regional Research, 2012-2014) included i.a. the development of indicators for energy efficiency in European cities (EU project PLEEC – Planning Energy Efficiency Cities) and Smart Cities (FFG project Smart City PROFILES). His current work involves the blending of spatial planning and energy planning processes (energy planning) in the City of Vienna within the framework of two other EU projects (Urban Learning and Smarter Together, H2020) and other activities.
---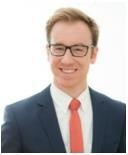 Mag. Philipp Irschik, MIM is Head of the Strategy Department at Energie Steiermark AG. In this role, he supports the Executive Board in the medium to long-term strategic planning and alignment of the entire Group as well as in the development of strategic business units and business units. Prior to joining Energie Steiermark, Irschik worked for several years as a board assistant at the Austrian Regulatory Authority for the Electricity and Natural Gas Industry, Energie-Control Austria, as a consultant to the European Commission and in international management consultancy. He completed a master's degree in International Business Administration at the Vienna University of Economics and Business with stays abroad in the United Kingdom and Spain, and a post-graduate master's degree in Marketing and Management from the ESADE Business School in Barcelona. He is currently completing a master's degree in law with a focus on commercial and public law. As part of the Future Energy Leadership of the World Energy Council (WEC), he heads the Digitalization and New Technologies workgroup.
---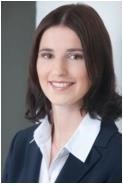 Dipl.-Ing. Tanja Kienegger, MBA studied engineering engineering at the Vienna University of Technology and completed an international MBA for Energy Management at the WU Executive. She is head of the asset management department at Wien Energie GmbH and is responsible for the strategic management of budget and generation facilities. During her professional career she led large investment and maintenance projects and developed strategies that led to more efficient power and heat generation. Through her professional activities, she was able to acquire extensive knowledge in the fields of power generation, asset and project management and strategy development.
---

Mag. Andreas Lassl is a board assistant to the CFO of VERBUND and project manager of the project "Controlling Excellence". After studying at WU Vienna, he worked in various functions and projects in the area of ​​Controlling & Corporate Accounting.
---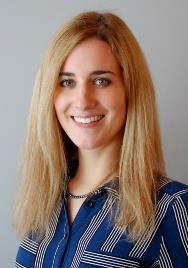 Dipl.-Ing. Dr. Birgit Lemmerer, MA Bakk.rer.nat. completed her studies in industrial energy technology at the University of Leoben and Computational Sciences at the University of Graz. Her dissertation she wrote in the field of astrophysics at the University of Graz, where she also explored our sun as PostDoc. Birgit Lemmerer worked as an energy consultant in international engineering projects in the steel and energy industry. Since 2017, she has been working for Siemens Building Technologies in Switzerland as Systems Engineer in the CTO team in the field of building automation and energy efficiency.
---

Dipl.-Ing. Gudrun Lemmerer studied Petroleum Engineering in the Bachelor's and then in the Master's degree at the Montanuniversität Leoben. She specialized in production and deposit physics. During her studies, she gained a lot of work experience in the oil and gas industry (RAG, OMV) and is involved in the World Petroleum Council as an Austrian Young Professionals representative. After completing his technical studies, Fr. Lemmerer has started as a management consultant at the international energy company E.ON and has been dedicated to the challenges of the group in the energy sector for two years now.
---

Dipl.-Ing. Christoph Libisch holds a master's degree in cultural engineering and water management from the University of Natural Resources and Life Sciences. In numerous internships and tutor assignments at the University of Natural Resources and Life Sciences he was able to deepen his knowledge in hydrology and geoinformatics. This specialization was favored by the school education at the HTL Steyr, Department of Electronics and Computer Engineering. Since June 2014, Christoph Libisch has been employed by the Pöyry Group as an expert in water management and hydrology. His main tasks are in the field of hydroinformatics and focus on energy calculations of water storage systems. In this area, Mr. Libisch also writes his dissertation at the University of Natural Resources and Life Sciences. The dissertation is carried out in cooperation between Pöyry Energy GmbH and the Austrian Research Promotion Agency. Among others, Christoph Libisch is co-author of the book "Dams in Germany", published by Springer Verlag.
---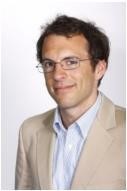 Dipl.-Ing. Peter Macher: As a young professional in the electricity industry, specifically in the construction department of the Kärntner Elektrizitäts-AG, the future of energy supply and the sustainable use of the resources given to us are central issues that affect his generation not only directly but with them In addition to his training as a hydraulic engineer at the Vienna University of Technology, he has repeatedly dealt with the sustainable use of energy resources, especially during his stay abroad at the Federal Institute of Technology in Lausanne. For example, as part of his bachelor thesis, he has produced a mass balance and a substance flow analysis for biomass in Austria. His main field of activity is currently in new construction as well as the renewal or increase in efficiency of small hydropower plants.
---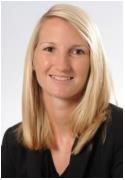 Ing. Mag. Sylvia Mayer graduated from the Higher Technical College for IT and Organization, then graduated from the Academy of Security in Upper Austria as an executive officer, and parallel to the study of law in Linz.Seit 2012 Sylvia Mayer is Head of Unit in the Federal Office for the Protection of the Constitution and the fight against terrorism responsible for the area of ​​protection of critical infrastructures – including the energy supply in Austria – and also working in several working groups on cyber security.
---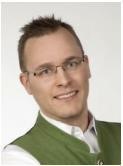 Dipl.-Ing. Daniel Nauschnegg completed the HTL for Energy Technology and Industrial Electronics in Graz. Afterwards he completed an extra-occupational study of business administration as Diplom Wirtschaftsingenieur (FH) as well as further university education at the Danube University Krems for Dipl. Energie Autarkie Coach and Dipl. Consultant for Renewable Energy. Professionally, he has been managing partner of an electrical installation company specializing in photovoltaics and energy storage solutions since 2011. In addition, since 2014 he has been running an engineering office with activities in the field of energy coaching, consulting, training and training in the field of electrical engineering and renewable energy. Since 2017 he has been a member of the Austrian Standards Committee 235 "Economic Energy Use in Buildings" and in the ÖVE Standardization Committee for Photovoltaic & Storage Systems. He is also a committee member of the Federal Guild of Electrical Engineering and LAP Examiner.
---

Dipl.-Ing. Markus Pichler studied Petroleum Engineering, branch of Reservoir Engineering at the Montanuniversität Leoben. Even before his diploma, he joined in 2012 in the crude oil exploration company shares. His responsibilities include the planning and development of underground gas storage as well as the supply of large customers. In addition, he is actively involved in research projects for renewable energies (Sunstorage, Sunconversion). In addition, he is a member of Marcogaz, SPE and the ÖVGW where he lectures regularly and presents publications.
---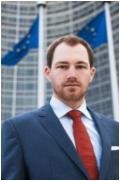 Nicolas Rathauscher, MSc lives in Brussels and works for the European employers' organization BUSINESSEUROPE as an advisor in the field of energy and industrial policy. Previously, he worked as a trainee in the Federation of Industrialists, where he dealt intensively with the Austrian climate and energy policy. His previous professional career took him to OMV, where he completed an internship, and to a Raiffeisen subsidiary specializing in the marketing and financing of renewable energy plants. In addition, he worked in the National Council election campaign 2013 as a volunteer campaign manager. Nicolas Rathauscher completed the HTL Rennweg for Mechatronics in 2010 and studied both "Renewable Energy Technologies" and "Innovation and Technology Management" at the UAS Technikum Wien. He gained international experience during his stay abroad at Linköping University in Sweden, where he wrote his master's thesis in the field of energy efficiency in Swedish industry.
---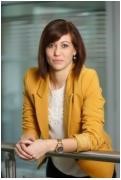 MMag. Raphaela Reinfeld-Spadt is Head of Innovation and Product Management at Energie Burgenland and was previously Assistant to the Chairman of the Executive Board with a focus on Renewable Energy, Innovation and Communications.
---
Dipl.-Ing. Wolfgang Richter graduated in civil engineering in Innsbruck with a one-year study visit to Rome. He has been working as a university assistant at the Institute of Hydraulic Engineering and Water Management of Graz University of Technology since 2010. His main areas of research and work include transient flow processes in high-pressure hydropower plants, such as the dimensioning of water locks using 1D and 3D numerical flow simulations. The focus of interest is on flexible pumped storage power plants, energy storage potentials using pumped storage power plants and research on the hybrid use of these plants. Research cooperation with NTNU Trondheim, Norway.
---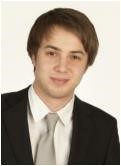 Dipl.-Ing. Tobias Rieder, MSc studied economics at WU Vienna and environmental and bioresource management at the University of Natural Resources and Life Sciences. The diploma theses first dealt with the development of energy scenarios up to 2030 and secondly with questions of consumption profiles of households. He was responsible for Austria's energy in the area of ​​generation, in particular for renewable energy, generation strategy and climate policy. Since September 2016, he has been working at Wien Energie in the Public Affairs department, which he has been managing since December 2017. He also teaches as an external lecturer at the University of Natural Resources and Life Sciences and the FH of the BFI Vienna.
---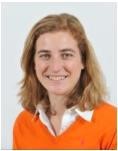 Dipl.-Ing. Johanna Ronay lives in Vienna, Austria, where she also completed her studies in Industrial Engineering and Mechanical Engineering at the Technical University. After completing her studies, Johanna Ronay began her professional career with A.T. Kearney, an international management consultancy, started. During her four-year career at A.T. Kearney has advised clients across a variety of industries, including the energy and automotive industries, with a focus on developing new business strategies, analyzing risk across different value chains, and implementing strategic purchasing programs. Currently, Johanna Ronay works in Market Management at Wien Energie, where she is responsible for central, customer-oriented product development.
---

Mag. Iur. Lorenz Stangl studied law at the University of Vienna. Stations led to the Provincial Court of Vienna and the Federal Police Inspectorate Salzburg and the private sector, where he worked in the tax and real estate sector. Currently Hr. Stangl Trainee at the Industrial Association in the field of RIIt, Energy and Sustainability.
---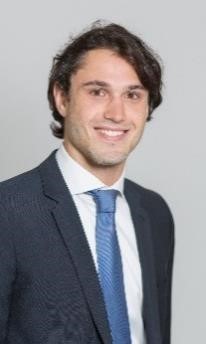 Fabian Stricker, MSc works as a consultant for Accenture in the analytics field. As a sole trader, he also creates IT solutions for data collection and visualization. He is currently advising the World Development Program and the Atomic Energy Agency (UNDP & IAEA) on optimizing a user interface for the Open Source Energy Modeling System (OSeMOSYS).
---
Dr. Florian Thaler works as Oil Strategist in the oil trade. As part of a FinTech start-up, he is currently developing a satellite, Big Data and AI-based analysis platform for the oil trade. Prior to that, Florian worked for the hedge fund Ochziff and Citigroup, also in oil trading, and responsible for fundamental oil market analysis worldwide. Florian began his career with Shell in Hamburg in the Graduate Program with subsequent stations in Zug and London. Previously, he studied business administration at the Bocconi University of Milan and did his doctorate at the Vienna University of Economics and Business.
---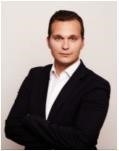 Ing. Mag. Damir Trtanj studied Business Administration with a focus on "General Management" and "Change Management & Management Development" at WU Vienna. After completing his diploma thesis on the acceptance of strategic instruments, i.a. Balanced Scorecard at employee and company level, he completed a trainee program at VERBUND AG in 2008. During this time, he was responsible for the Ashta hydropower plant in Albania as a technical and commercial sub-project manager for the construction site infrastructure. In addition to his professional career at VERBUND, he completed the energy management course "Energy Market Competence" at the University of Applied Sciences Zittau / Görlitz in Germany and the commercial training course "Certified Controller" – both with distinction – at the Austrian Controller Institute. Between 2012 and 2018, Mr. Trtanj was assistant to the deputy director-general of VERBUND AG. Today he heads the Controlling and Operations department of VERBUND Services GmbH.
---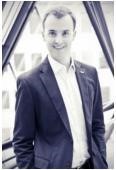 Dipl.-Ing. Dipl.-Ing. Johannes Wall, BSc studied civil engineering and industrial engineering at Graz University of Technology and the University of Calgary in Canada. He wrote his thesis on pumped storage power plants and harvest factors in hydropower. As part of his work at the Institute for Material Testing and Building Materials Technology (Working Group on Sustainability Assessment), he dealt with the operationalization of sustainability in construction. His dissertation titled "Lifecycle-Oriented Modeling of Planning, Tendering, and Award Processes" addressed sustainability considerations in planning and project management processes. Currently Hr. Wall University project assistant and doctoral student at the Institute for Construction Management and Construction of the Graz University of Technology. His research interests include the area of ​​life-cycle-oriented construction project management. In addition to his work at the Graz University of Technology, he is a member of the working groups of the IG Life Cycle. Johannes Wall is the author and co-author of several national and international papers in the field of sustainable building.
---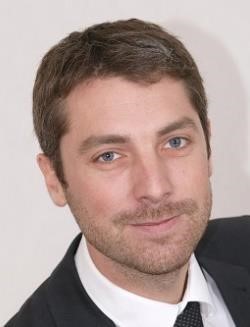 Dipl.-Ing. Thomas Weissensteiner completed his studies in mechanical engineering and business administration at the Technical University of Graz in 2010. His current position at Pöyry Energy GmbH Austria is Deputy Head of the Department of Electromechanical and Automation Technology in the Hydro Power and Renewable Energy Business Unit. Mr. Weissensteiner's area of ​​responsibility includes the planning of electromechanical equipment as well as turbines, power plant auxiliary equipment and hydraulic steel structures. He has recently worked on various projects related to flexible pumped storage power plants. He also has 8 years of professional experience as a technical project manager and designer of mechanical equipment.
---

Dipl.-Ing. Dr. Michael Weixelbraun studied electrical engineering – electrical power engineering at TU Wien and Graz University of Technology. After completing his dissertation in the field of dynamic stability, Hr. Weixelbraun joined Austrian Power Grid AG in 2012 and was responsible for network restoration concepts, black start and island operability and network codes until 2014. From 2014, he will assist the Board of Austrian Power Grid AG. In addition, Mr. Weixelbraun represented in various international working groups. The main focus of his work is the maintenance of grid stability as well as the topic of the integration of renewable energies – both in the electricity system and the energy market.
---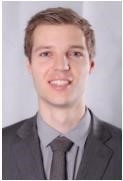 Dipl.-Ing. Tobias Wurzer has been working at Altran in Amsterdam since June 2017 as an Innovation & Management Consultant. He is currently working on a project with clients in an analysis department for trading and sales support. Previously, he spent one and a half years in Brussels, where his main focus was on modeling long-term electricity price scenarios and building strategic studies to analyze business models and investments. His studies in technical mathematics at the Vienna University of Technology as well as his diploma thesis in the field of macroeconomic optimization models for hydropower systems created the basis for his work as a consultant. In addition, his former employment with APCS / AGCS (Austrian Power / Gas Clearing & Settlement) also helped him gain comprehensive knowledge of balancing gas and electricity markets.