>
YEP Participants from the 2nd Cycle
YEP Participants from the 2nd Cycle
YEP Participants from the 2nd Cycle (2018 bis 2020)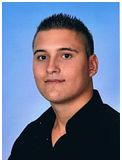 Ing. Akinci Hüsamettin, MSc is employed at Wiener Netze GmbH as deputy head of department. He previously gained experience as a project manager in the fields of energy/electrical engineering and plant construction. He completed the part-time bachelor's degree in electronics and economics at the University of Applied Sciences Technikum Wien, where he extended his electrical engineering education with knowledge in the areas of embedded systems, industrial electronics, telecommunications, technology management and economic knowledge.
---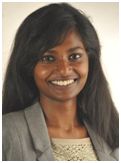 Dipl.-Ing. Andiappan Anitha, B. Eng (Hons) graduated in Chemical Engineering from the National University of Singapore (NUS) and ETH Zurich in 2010. After working as a process engineer at Worley Parsons, she completed her Master in Petroleum Engineering at the University of Leoben to deepen her knowledge in the upstream field. Since 2013 she has been working for RAG-Austria AG as a field engineer. Her area of responsibility includes the planning and development of underground gas storage facilities and the supervision of gas production facilities in Upper Austria. Her core competence lies in the field of well test analysis, reservoir simulations and optimisation studies. Furthermore, she is actively involved in the various hydrogen research projects of RAG Austria. Additionally, she is a guest lecturer at the University of Leoben.
---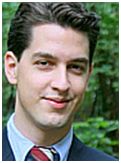 Mag. Michael A. Berger studied business administration with a focus on "investment banking" and "information economics" at the Vienna University of Economics and Business Administration and at the London School of Economics and Political Science. Mr. Berger has deepened and complemented his knowledge in the field of controlling and related subjects by completing a Certified Controller training. During his studies, Mr. Berger worked as a research assistant in the Austrian Parliament. He joined VERBUND Hydro Power GmbH in May 2011. Within the framework of value management, Mr. Berger is responsible for project controlling in the hydropower value-added stage, for company controlling of subsidiaries of VERBUND Hydro Power GmbH, for profitability calculations and analyses as well as accounting issues according to UGB and IFRS.
---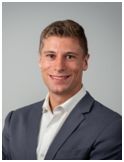 Dipl.-Ing. Dr. mont. Benjamin Böckl completed a Master's degree in "Industrial Energy Technology" at the University of Leoben, where he received his doctorate in January 2020 from the Department of Energy Verbund Technology. In his dissertation, he dealt with the integration of fluctuating energy sources into the energy system through sector coupling and energy storage. In addition to his technical background, he completed a management education at the University of St. Gallen. Since October 2015, he has been working as a university assistant and is responsible for numerous research and industry projects in the broad fields of energy networks, renewable energy, sector coupling, electromobility and energy storage.
---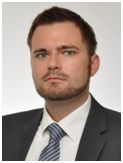 Mag. Andre Buchegger is Senior Policy Advisor (Climate) for the Austrian Federal Economic Chamber (WKÖ) in all areas of climate policy. One of his special fields of expertise is EU emissions trading. He represents WKÖ in various federal bodies (e.g. National Climate Protection Committee) and is a member of the "Commission expert group on climate change policy (CCEG)" of the European Commission.
---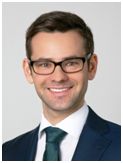 Dipl.-Ing. Reinhard Burgholzer is project manager for wind power and photovoltaics and has been working for VERBUND since 2017. In the projects he is responsible for the identification of sites, contract negotiations and the approval procedure up to the construction stage of the plants. In addition, he acts as an interface to trading for existing assets with a focus on optimising use and revenue. Mr. Burgholzer studied at the University of Natural Resources and Applied Life Sciences – majoring in cultural engineering and water management with a stay abroad at the University of Minnesota, US. For his outstanding student achievements he was awarded the Julius Kar Prize by the Alumni Association in 2017. Prior to his academic education, he completed an apprenticeship as a mechatronics engineer and a college for electrical engineering.
---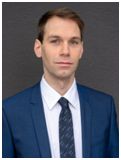 Dipl.-Ing. Dr. Christian Diendorfer, MBA studied mechanical engineering with a focus on energy technology at the Vienna University of Technology and at the University of Arizona. After completing his dissertation in the field of solar energy, he moved to the oil and gas industry, where he worked in engineering and portfolio management & planning. While working, he completed an MBA in Energy Management at the Vienna University of Economics and Business Administration (WU Executive Academy), where he specialised in strategic decision analysis and block chain technology in the energy industry. He is currently employed at the Austrian Institute of Technology (AIT), where he deals with the decarbonisation of energy-intensive industry and a future hydrogen economy in Europe. In addition, he works on the strategic development of European research agendas in the energy sector. In his teaching activities as an external lecturer at the Vienna University of Technology and the FH Technikum Wien, he teaches solar energy and geothermal energy.
---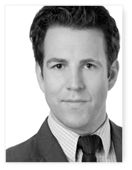 Mag. Peter Eiler is assistant to the Chairman of the Managing Board of VERBUND AG. Prior to that, he worked in the corporate development and strategy department of the company. During his studies at the Vienna University of Economics and Business Administration, he specialised in Corporate & Strategic Management as well as Entrepreneurship & Innovation and completed a semester abroad at the Singapore Management University.
---
Mag. Vera Fahrnberger studied social economy at the Johannes Kepler University in Linz, with a focus on "Regional Environmental Economics" and "Public Economics". As a trainee of the Federation of Austrian Industry, she gained insight into energy and climate policy at European and national level during her time with Businesseurope (Brussels) and Siemens AG Austria. Following the trainee programme, Vera Fahrnberger moved to the Austrian Parliament as a speaker and became intensively involved in energy, transport and environmental policy. Since June 2016, she has been working for Oesterreichs Energie, the Austrian electricity industry's lobby group, where she focuses on energy efficiency, electromobility and the opportunities of the transformation and digitalisation of the electricity industry.
---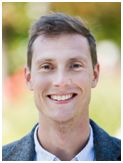 Bernhard Fürnsinn, MSc  is responsible for the energy industry and technology at IG Windkraft. He deals with all technical issues relating to wind power as well as issues relevant to the electricity market. IG Windkraft is the Austrian interest group for wind energy operators, manufacturers and promoters. Wind energy producers with about 95% of the installed wind power capacity in Austria as well as all well-known plant manufacturers and many companies from the service and supply industry are members of IG Windkraft. Bernhard Fürnsinn studied business administration at the Vienna University of Economics and Business Administration and renewable energy systems at the University of Applied Sciences in Neustadt. Apart from his professional activities, he is personally committed to the development of renewable energies and the energy turnaround.
---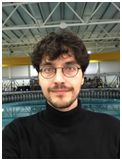 Dipl.-Ing. Dr. Roman Gabl worked as a post-doc at the Department of Hydraulic Engineering at the University of Innsbruck, where he previously completed his dissertation with distinction in March 2012. His research focused on the field of structural hydraulic engineering and hydraulics with emphasis on numerical calculations of extreme load cases as well as potential analysis and optimisation of existing high pressure hydropower plants. The upgrading of existing plants was also the focus of his work at the University of Bolzano (Italy). In mid-2017 a Schrödinger Stipendium (FWF) enabled him to move to the University of Edinburgh (UK), where he is now a Research Associate at the FloWave Ocean Energy Research Facility (https://www.flowave.co.uk). This has enabled him to extend his experience to wave and tidal power generation and floating wind turbines.
---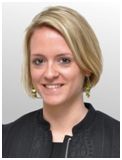 MMag. Verena Gartner:The economist and political scientist has been working in the Department for Environmental and Energy Policy of the Austrian Federal Economic Chamber since 2014. Her responsibilities include European energy policy, bilateral and international energy matters, sustainable financing, but also the topic of hydrogen. On a part-time basis Verena Gartner teaches "European Energy and Climate Policy" at the FH Burgenland within the framework of the Master's programme European Studies.
---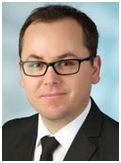 Dipl.-Ing. Milot Gashi studied electrical engineering at the Vienna University of Technology with a focus on "Energy and Automation Technology". After his bachelor's degree in 2007, Mr. Gashi worked as production manager in a small power plant. His main tasks were the supervision and maintenance of the plants. From 2009 Mr. Gashi worked for "Promt International Sh.p.k.". – an infrastructure service provider operating on the Balkan Peninsula. His main tasks were planning and maintenance of electrical installations, customer contact, preparation of offers, management and implementation of projects, resolution of potential conflicts with customers and organisation of services. Since 2017 Milot Gashi has been working for "Wiener Netze" in the department "Network Planning Electricity and Telecommunications". His work focuses on the planning of low and medium voltage networks as well as cooperations with research projects such as iNIS and FACDS within the Aspern Smart City Research.
---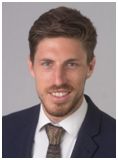 Philip Hahn, BSc completed his Bachelor's degree in Electrical Engineering and Information Technology at the Vienna University of Technology in 2015. The topic of his final thesis was "Pneumatically actuated carousel". Already during his studies, Mr. Hahn joined EVN AG, where he is still employed today. His field of activity includes energy planning, control energy, electricity trading, SCADA systems and telecontrol engineering. Parallel to his work, Mr. Hahn is pursuing his master's degree in energy and automation technology with a focus on energy engineering at the Vienna University of Technology.
---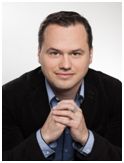 Dipl.-Ing. Herbert Hemis, Urban planner, works since 2015 for the energy planning of the City of Vienna (Municipal Department of the City of Vienna – Municipal Department 20 Energy Planning). After his training at the TU Vienna (Spatial Planning and Regional Development, 2010) he gained a lot of experience in planning offices as well as in research at the TU Vienna on energy and climate protection from an urban planning perspective. His work as scientific project assistant at the TU Vienna (Department of Urban and Regional Research, 2012-2014) included the development of indicators for energy efficiency in European cities (EU project PLEEC – Planning Energy Efficiency Cities) and Smart Cities (FFG project Smart City PROFILES). His current work focuses on the intersection of spatial planning and energy planning processes (energy spatial planning) in the City of Vienna in the context of national and European projects (Urban Learning and Smarter Together, H2020; Green Energy Lab SEP, Enerspired). This resulted in the development and support of the energy spatial plans as ordinances of the City of Vienna and the development of data models for energy-relevant issues.
---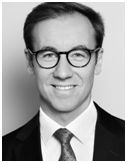 Mag. Philipp Irschik, MIM is head of the Strategy, Business Development (M&A) and Corporate Investments division of Energie Steiermark AG. In this function he has direct personnel responsibility for about 14 employees and supports the Board of Management in the medium to long-term strategic planning and orientation of the entire Group. As head of M&A, he is responsible for the further development of the Group in terms of acquisitions and for the strategic-operative management of shareholdings in some 40 companies in Austria and abroad. Before joining Energie Steiermark, he worked for several years as assistant to the board of the Austrian regulatory authority for the electricity and gas industry, Energie-Control Austria, as an advisor to the European Commission and in international management consultancy. In the course of the Future Energy Leaders Programme of the World Energy Council, he headed the working group on digitisation and new technologies. He completed a Master's degree in International Business Administration at the Vienna University of Economics and Business Administration with stays in Great Britain and Spain and a Master's degree in Marketing and Management at the ESADE Business School in Barcelona. In addition, he completed a Master's degree in law in Vienna. Since autumn 2019 he has been working part-time on an international senior management programme at the University of Applied Sciences in Sankt Gallen, Switzerland.
---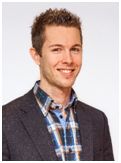 Dipl.-Ing. Christopher Kahler, BSc. started at Wiener Netze GmbH (formerly Wien Energie Stromnetz GmbH) after graduating from the HTL Vienna (TGM) for electronics. He worked in the Smart Metering department in the fields of planning, administration and project management. After two years of service, he started a course of study at the University of Applied Sciences Technikum Wien in the field of "Urban Renewable Energy Systems" and graduated in 2014 with a Bachelor of Science degree. After graduation, he joined the department Smart Grid Management at Wiener Netze GmbH, where he was responsible for the coordination of research projects. Furthermore, he studied part-time at the FH Burgenland in the Master programme "Sustainable Energy Technologies" and graduated in 2016. Currently, Christopher Kahler works in the department of Regulation Management, where he is intensively involved in research activities in the Urban Lakeside Aspern on the topics of tomorrow's energy distribution and grid monitoring.
---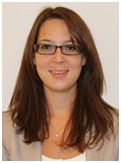 Dr. Julia Kolar, LL.M. has been working as a lawyer for investment law at VERBUND Hydro Power GmbH since 2017. She is primarily responsible for environmental law, water law, nature conservation law and administrative procedural law in connection with hydropower plants, photovoltaic and hydrogen plants. Prior to this, she was a university assistant prae doc at the Institute for Austrian and European Public Law at the Vienna University of Economics and Business Administration. She also completed her studies of commercial law at the Vienna University of Economics and Business Administration and was awarded a doctorate in law in 2017. In the course of her dissertation she dealt with the topic "The Relationship between the Courts of Public Law".
---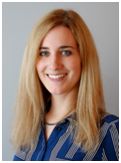 Dipl. Ing. Dr. Birgit Lemmerer, MA Bakk.rer.nat. has been working for Siemens Smart Infrastructure Switzerland since 2017 as project manager for innovation projects and building automation expert. Prior to this, she worked as an energy consultant, developing analysis tools for the renewable energy sector and freelance software tools for the oil and gas industry. Birgit studied the Bachelor and Master programme Computational Sciences at the Technical University and Karl-Franzens-University Graz, which combines natural sciences with mathematics and computer sciences. In her dissertation she did research in the field of solar physics at the University of Graz and then worked as a scientist at the Institute of Physics, in the field of Space Weather forcasting. In addition to her dissertation, she studied industrial energy technology at the University of Leoben and worked together with voestalpine on electricity procurement strategies on the European electricity market.
---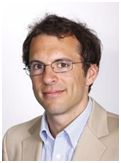 Dipl. Ing. Peter Macher: As a young professional in the energy industry, specifically in the Technical Services of Kärntner Elektrizitäts-AG, the future of energy supply and the sustainable use of the resources given to us are central questions which not only directly affect my generation, but with which I consciously deal and to which I would like to actively contribute. In addition to my training as a hydraulic engineer at the Vienna University of Technology, I have repeatedly – and particularly intensively during my stay at the ETH Lausanne – dealt with the sustainable use of energy resources. For example, I prepared a mass balance and a material flow analysis for biomass in Austria as part of my Bachelor's thesis. My main field of activity currently lies in the construction of new plants and the improvement of efficiency of small and medium-sized hydroelectric power plants, for which I am responsible as project manager.
---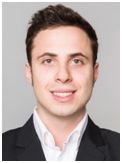 Florian Marko, MSc studied earth sciences with a focus on environmental geosciences at the University of Vienna. During his studies Florian Marko was active in teaching and research. After his university degree, he worked in environmental consulting for international oil companies, for climate and energy policy at the IAAI, and in the representation of interests in the liaison office of the province of Carinthia with the European Union in Brussels. In the course of the Austrian EU Presidency in 2018, he moved to Vienna to the Department for Energy Policy and Energy-intensive Industry of the Federal Ministry for Climate, Environment, Energy, Mobility, Innovation and Technology (BM KUEMIT). Since then, he has been responsible for hydrogen and renewable gases in particular. Since 2019 he has been studying part-time for a postgraduate degree in "General Management" with a Master of Business Administration (MBA) at the Vienna University of Technology. As Co-Chair he coordinates the expert group for gas of the United Nations Economic Commission for Europe (UNECE) since March 2020.
---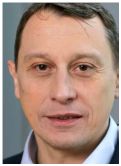 Dipl.-Ing. Josef Mayer heads the Business Excellence of the Gas and Power Division of Siemens AG Austria. He studied process engineering at the TU Graz. He gained his first professional experience at Andritz AG in the Panel-board Systems division. First as project engineer and soon as project manager of industrial plants for the production of medium density fibreboard (MDF). His next professional station was only of short duration, as the area for gas combined cycle power plants of VA Tech was soon taken over by Siemens AG. In the energy sector he held various positions in global projects with many foreign assignments before he finally took over his current position.
---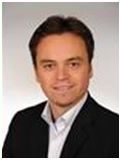 Robert Migglautsch holds a doctorate in law (Mag. jur., Dr. jur.). In addition, he has various business management qualifications and, as a Master of Business Administration (MBA), has extensive management training. Between 2005 and 2010, the native Styrian worked in Vienna for leading national and international law firms before joining Verbund in the energy sector in 2010. In 2015, he returned to Styria, where Migglautsch is now responsible for the legal support of corporate cooperations at Energie Steiermark and also exercises various advisory board functions. Robert Migglautsch is also an authorised signatory for Stadtwerke Bruck and provides operational support to the company.
---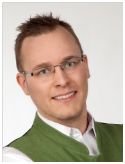 Dipl.-Ing.(FH) Daniel Nauschnegg graduated from the HTL for power engineering and industrial electronics in Graz. Afterwards, he successfully completed a part-time business degree as Diplom Wirtschaftsingenieur (FH) as well as further university education at the Danube University Krems as Dipl. Energie Autarkie Coach and Dipl. Consultant for renewable energy. Since 2011 he has been managing partner of his electrical installation company specialising in photovoltaics and energy storage solutions. In addition, he has been running an engineering office since 2014 with activities in coaching, consulting, training and education in the field of electrical engineering and renewable energy. Since 2017 he has been a member of the Austrian Standards Committee 235 "Economic use of energy in buildings" and the ÖVE standardisation committee for photovoltaic and storage systems. Furthermore, he is also a committee member of the Federal Guild for Electrical Engineering and examiner for final apprenticeship examinations.
---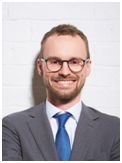 Lucas Perterer works for OMV in the International & Governmental Relations department. Prior to that, he worked in the Austrian Foreign Ministry in the department for international energy relations. He studied Political Science and International Relations at the University of Vienna, Diplomatic Academy of Vienna and Johns Hopkins University SAIS.
---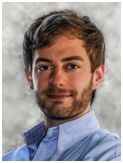 Dipl.-Ing. Franz Georg Pikl, born on March 14th, 1992 in Klagenfurt am Wörthersee grew up in Bleiburg in Carinthia and currently lives in Graz. After graduating from the Stiftsgymnasium St. Paul/Lavanttal in 2010, he studied civil engineering, environment and economics at the Graz University of Technology and specialised in geotechnical engineering, hydraulic engineering and energy management. During his studies he completed various internships and received several merit scholarships, including the Kelag scholarship. Since his excellent graduation in 2017, he has been a university assistant and doctoral student at the Institute for Hydraulic Engineering and Water Management at the Graz University of Technology. His areas of responsibility include hydraulic model tests, teaching and scientific statements. In research he is engaged in the development of underground and innovative, multifunctional pumped storage power plants. In his spare time he devotes himself to hunting and falconry, sports and literature.
---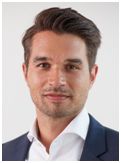 Dipl.-Ing. Florian Pink studied electrical engineering at the TU Vienna. After completing his master's degree in power engineering, with a focus on energy supply and energy management, he joined Austrian Power Grid AG (APG) in 2010, where he worked in the Market Management department until 2017. He was significantly involved in the creation of new European guidelines for the international control energy markets as well as the interconnection of national electricity markets. Furthermore, he managed various international market integration projects, which led to the improved integration of Austria into the European electricity market. From June 2017 to September 2019 Florian Pink was assistant to the Management Board of APG. Since October 2019, he has been head of the Corporate Development and Organisation department at APG, which is responsible for corporate strategy and research & innovation.
---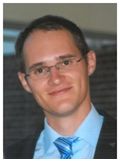 Dipl.-Ing. Dr. Nikolaus Rab, MSc is an expert for energy management at VERBUND Hydro Power GmbH. In his work, he develops and supervises mathematical optimisation programs for the planning and control of flexible assets, in particular storage and pumped storage power plants. In addition, he deals with strategic issues, such as the simulation of expected electricity market revenues through investments in flexible assets. Currently, Mr. Rab is managing the three-year VIOPT project on behalf of his employer with the aim of creating a new, VERBUND-wide optimisation platform. He completed bachelor and master studies in the fields of technical mathematics and business and finance at the Vienna University of Technology and the Vienna University of Economics and Business Administration, and then completed his doctorate in electrical engineering at the Vienna University of Technology, completing all five of his courses with distinction. In addition, Mr Rab imparts his specialist knowledge as a university lecturer at the TU Vienna.
---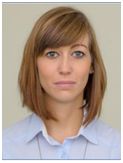 MMag. Raphaela Reinfeld-Spadt, MBA was born in Vienna in 1986 and grew up in Horitschon in central Burgenland. She studied Communication, Languages and Energy Economics at the Universities of Vienna and La Sapienza – Università di Roma as well as the Austria Institute of Management. After student and professional stays abroad and activities in science and research communication, she is now working for Energie Burgenland. There she is responsible for innovation and product development and is also on the board of the research initiative "Green Energy Lab".
---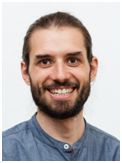 Dr. Wolfgang Richter has been a research assistant at the Institute of Hydraulic Engineering and Water Management at Graz University of Technology since 2010 and received his doctorate in 2020 with the topic: "Surge Tank Design for Flexible Hydropower". He studied civil engineering in Innsbruck. His work and research focuses on the one hand on the transient hydraulics of high pressure hydropower plants and pumped storage power plants, especially the physical and numerical modelling of surge tanks, and on the other hand on the integration and further development of pumped storage power plants for a holistic renewable energy system.
---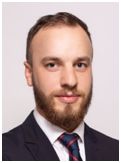 Johannes Ritter is a law student at the University of Innsbruck. With an academic background in political science and international relations, his areas of study are Eastern and South-Eastern Europe, energy economics and energy security of the European Union. He supplements his academic background with experience in diplomacy, economics and politics.
---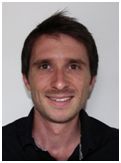 Bernd Steidl, MSc: After graduating from the BRG Lienz in 2001 with a specialisation in descriptive geometry, I began my studies of architecture at the University of Innsbruck in autumn 2002, which I completed in March 2012. During my studies, I realised that I was not only interested in the artistic aspects of architecture, but also in the technical and functional aspects. In 2007, I enrolled for the study of civil and environmental engineering. During my studies I gained practical experience both in the private sector (Pedrini-Aufschnaiter Architect's Office, Johann Huter & Söhne, Bauunternehmen Lang, etc.) and in the university environment (tutor and long-term project collaborator in the field of hydraulic engineering). I completed my Master's degree in October 2015 with my Master's thesis also at the Department of Hydraulic Engineering, where I started working as a university assistant immediately afterwards. As this was a fixed-term employment contract and at the same time a very interesting position in my field was advertised at TIWAG – Tiroler Wasserkraft AG, I joined TIWAG in February 2019 and have been working there as a project engineer in the field of hydropower planning ever since.
---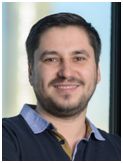 Ing. Momir Tabakovic PhD., MSc., holds a doctorate in renewable energies from the Technical University in Bratislava and a master's degree in renewable energies from the University of Applied Sciences Technikum Wien. He is a researcher and lecturer at the University of Applied Sciences Technikum Wien in the field of renewable energies, especially in the areas of building-integrated photovoltaics, thermoelectrics and plus-energy quarters. He is a member of the Technology Platform Photovoltaics Austria, the World Energy Council Austria, the International Thermoelectric Society and the European Thermoelectric Society. He heads national and international Plus-Energie-Quartier projects, which deal in particular with the integration of photovoltaics into the building envelope.
---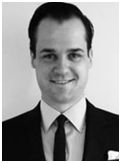 Dr. Florian Thaler is CEO of OilX, a Fintech start-up in the field of oil market analysis in London. OilX develops a satellite, big data and AI based analysis platform for the oil trade and has a global customer base. Previously, Florian worked for the New York hedge fund Och-Ziff and Citigroup in London, also in oil trading, and was responsible for fundamental oil market analysis worldwide. Florian started his career at Shell in Hamburg in the Graduate Programme with subsequent stations in Zug and London. Prior to that he studied business administration at the Bocconi University in Milan and received his doctorate from the Vienna University of Economics and Business Administration. Florian was also on the FEL 100 programme of the WEC for three years and sits on the board of two other start-ups.
---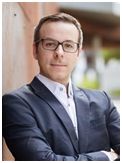 Mag. Clemens Theuermann-Bernhardt studied business administration at the Vienna University of Economics and Business Administration, specialising in "Corporate Management, Consulting and Controlling" and "Investment Banking". He is a graduate of the strategy programme of the Boston Business School and Certified Business Angel. Since 2004, he has been employed at VERBUND AG, where he held various positions, including Assistant to the CEO/CFO and then Director Strategy, M&A and Corporate Development. Since 2014, Clemens Theuermann-Bernhardt has been the head of the "Corporate Development – Strategy" team.
---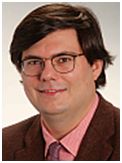 Alan Voldrich, MSc completed his Bachelor's degree in Economics and International Relations at the Webster University of Vienna in 2016. The topic of his thesis was "How does the European Union influence the Arctic Council? This was followed by a master's degree in Environmental Technologies and International Relations at the Diplomatic Academy of Vienna and the Vienna University of Technology, which Mr Voldrich completed in 2019 with a thesis on the effects of radon on health and safety in developing countries. In the course of his Master's studies he deepened his knowledge through internships at the Institute for Human Sciences (Vienna) and the Austrian Embassy in Bratislava.
---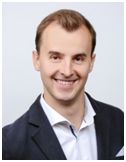 DDipl.-Ing. Dr.techn. Johannes Wall, BSc currently heads the building certification division of Ed. Züblin AG in Frankfurt am Main and is therefore responsible for the implementation of sustainable building. Johannes Wall studied civil engineering and industrial engineering at the Technical University of Graz and the University of Calgary in Canada. In the course of his doctorate at Graz University of Technology he focused on the integration of sustainability aspects in planning and project management processes. During his time at Graz University of Technology, Dr. Johannes Wall worked on numerous national and international research projects at the interface between the energy, construction and real estate industries. In addition to his current position at Ed Züblin AG, he is a member of several working groups in which he contributes his expert knowledge significantly. Dr. Johannes Wall is author and co-author of several national and international expert articles.
---
Dipl.-Ing. Thomas Weissensteiner completed his studies in mechanical engineering and business administration at the Graz University of Technology in 2010. His current position is Deputy Head of the Department of Electromechanics and Automation Technology in the Hydro Power and Renewable Energy Business Area, Pöyry Austria GmbH Austria. Mr Weissensteiner's area of responsibility includes the planning of electromechanical equipment as well as turbines, power plant auxiliary equipment and hydraulic steel structures. He has recently worked on various projects in connection with flexible pumped storage power plants. He also has 10 years of professional experience as technical project manager and designer of mechanical equipment. The field of expertise of Thomas Weissensteiner includes:
Planning, project management and coordination of project teams for electromechanical equipment and specifications for large hydropower plant projects
Due Diligence services for electromechanical components
Projects in the field of rehabilitation
Preparation of the technical documents for preliminary project, submission, tendering and implementation planning
Electromechanical and construction coordination during the construction of large hydroelectric power plants
Inspection of electromechanical equipment at power house and caverns
Cost estimates for the electromechanical equipment
---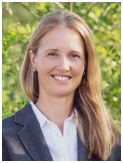 Dipl.-Ing. Doris Wolkinger, BSc currently heads the Business and Project Management Photovoltaics department of Energie Steiermark Green Power GmbH, the sustainable generation subsidiary of Energie Steiermark. At the same time, she is also managing a wind farm project company together with the external project developer. Wolkinger started her career in the Energie Steiermark Group in 1993 as an apprentice and successfully completed the commercial academy, then a technical college and then the studies of innovation management and sustainable energy systems. Thanks to her many years of experience in the energy sector and parallel training and further education, Wolkinger can fall back on a broad and well-founded knowledge and often and gladly assumes a holistic interpreting and mediating role between technology, ecology and business.