2022 WORLD ENERGY COUNCIL'S EXECUTIVE ASSEMBLY
The Executive Assembly and Energy Trilemma Summit of the World Energy Council took place on 12 and 13 October 2022 in Aberdeen, Scotland. WEC Austria was represented by Dr. Robert Kobau (Executive Director), Dr. Michael Losch (Vice President), Mag. Eva-Maria Pusch (Executive Director), Ivo Wakounig (Senior Advisor), and Tatenda Phiri (Future Energy Leader). In total, more than 250 people attended the event and discussed the future direction of the World Energy Council.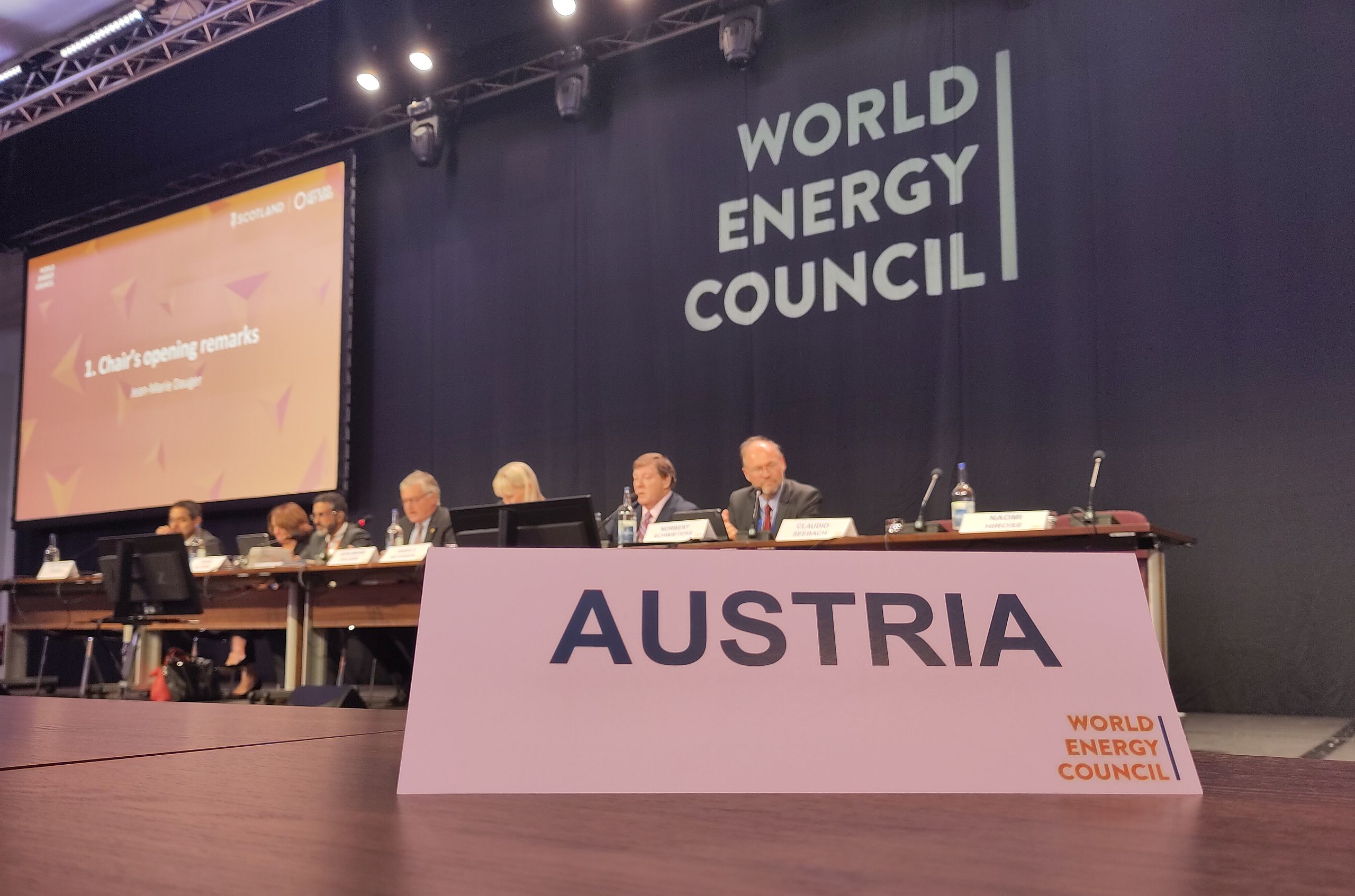 At the Executive Assembly, the future projects and direction of the World Energy Council were decided. In addition, Mike Howard was elected as the new Chair. At the Energy Trilemma Summit, panel discussions as well as small groups discussed how to solve the current energy crises, also by applying the Trilemma Index methodology. The participants agreed that the global energy crises can only be solved through global cooperation. The international network of the World Energy Council plays the key role in this.
In addition to the official programme, Dr. Robert Kobau and Ivo Wakounig discussed joint projects and events for the 100th anniversary of the National Committees in 2023 with the European partners, in particular Germany, Switzerland, Italy, France, Belgium and the Netherlands. On behalf of the General Secretariat in London, Ivo Wakounig conducted 20 interviews with international representatives of the World Energy Council and discussed with the interviewees the meaning of "Humanising Energy", their expectations regarding the World Energy Congress 2023 in Rotterdam, and possibilities for the World Energy Council to have an impact. The results and videos of the interviews will be presented on the homepage and on social media in due course. Dr Michael Losch was interviewed on behalf of Austria.
During the sessions, reference was also made to the World Energy Congress 2023, which will take place from 4 – 7 December in Rotterdam, NL. The conference is expected to be attended by more than 70 ministers and over 7000 delegates. Please make a note in your calendar. For the latest information, please visit the event website.
19. October 2022 Inside WEC, News