WORLD ENERGY COUNCIL ELECTS NEW CHAIR
Dr. Michael Howard is the new chair of the World Energy Council. He succeeds Mr. Jean-Marie Dauger, who held the position from September 2019. Dr. Howard is CEO Emeritus of the Electric Power Research Institute (EPRI), where he served as CEO and President from 2010 to 2020. For his achievements and projects in the energy field, Dr. Howard was awarded the 2019 U.S. Energy Award by the United States Energy Association (USEA).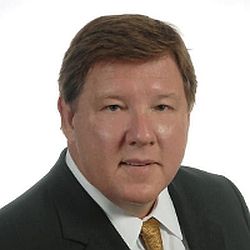 On the appointment, Dr. Howard said: "Energy's role in peoples' lives today is more important than ever. With turbulence and turmoil in global energy markets, along with transitions and transformations underway in all geographies, the value of the independent voice and leadership of the World Energy Council has never been more essential and timely. I greatly look forward to working with my Board colleagues, our worldwide membership, and partners to help ensure that people and planet are at the heart of the energy transitions."
Howard holds a Bachelor of Science in electrical engineering from the University of Tennessee, a Master of Science in business and engineering management from the University of Pittsburgh, and a doctorate in engineering science from the University of Tennessee.
26. October 2022 Inside WEC, News